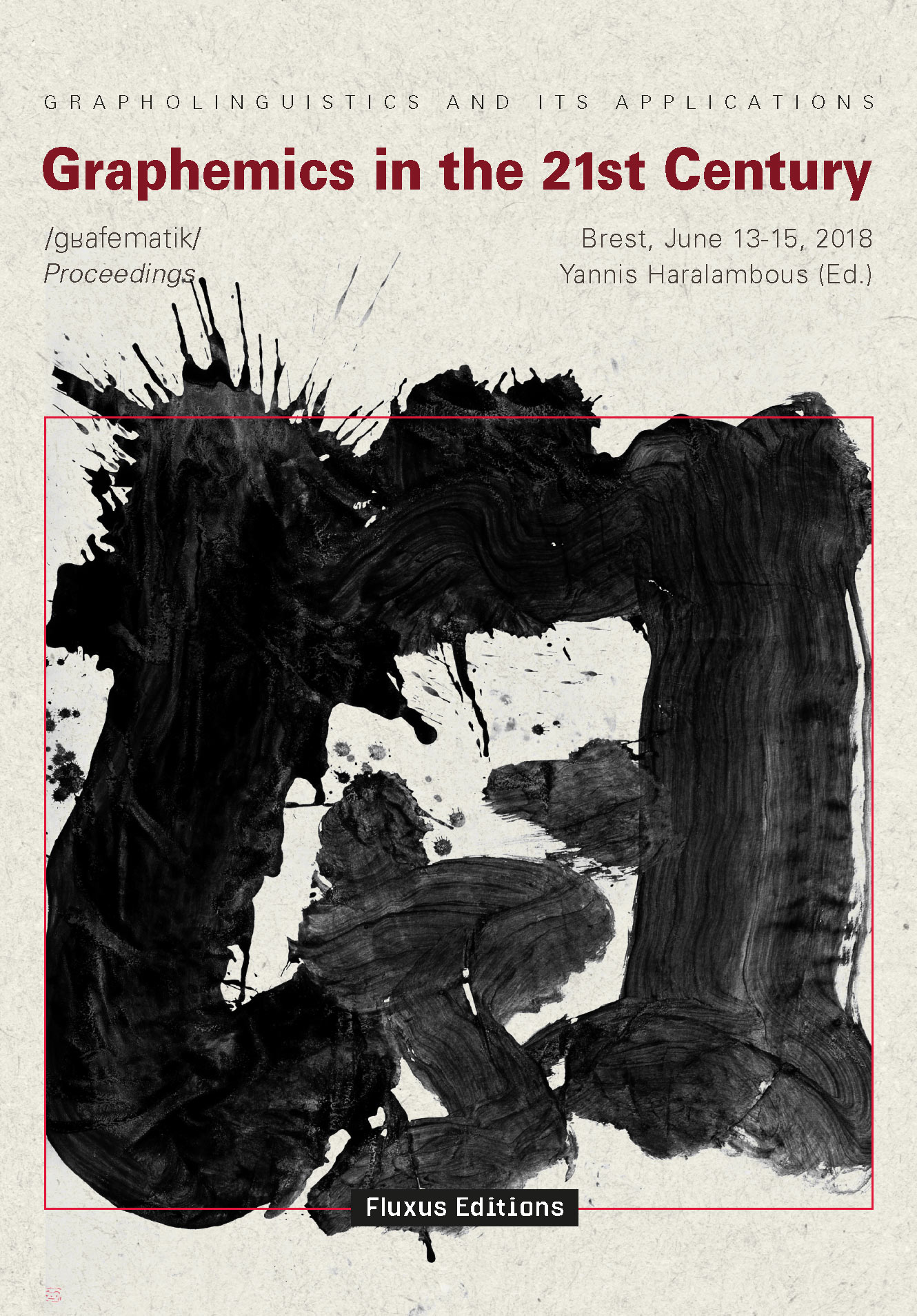 ISBN: 978-2-9570549-0-9
e-ISBN: 978-2-9570549-1-6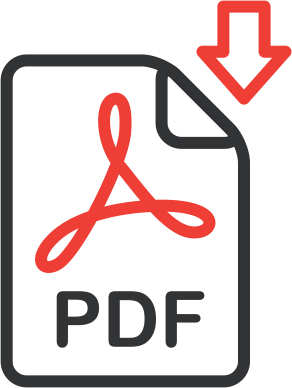 Download (57.57 MB)

The Li-Variation (隶变/隸變) lìbiàn.
When the Ancient Chinese Writing Changed to Modern Chinese Script
Cornelia Schindelin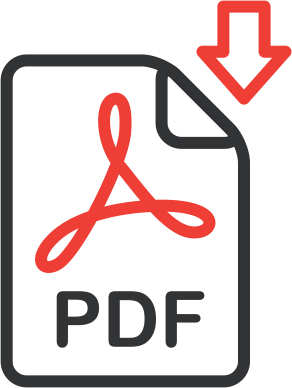 Download (385.53 kB)
Abstract. In textbooks of Chinese as a foreign language as well as in other introductions to the Chinese script, the reader is often shown examples of Chinese characters in their modern form along with various historical forms to demonstrate how these characters evolved towards their present shape. When Chinese script is introduced in this way, it remains quite unclear whether the inventory as a whole or the relationships between character components and complete characters underwent any significant changes. However, as is well known at least to Chinese specialists in the field, in the 1st century AD, when the scholar Xu Shen wrote the first semasiological character lexicon of Chinese, changes within the Chinese script were already well under way which did not only alter the graphical appearance of Chinese characters but would eventually change the relationships among characters and the components contained in them. These changes are described and categorized in the present paper which aims at making this historical phenomenon better known to Western specialists in the field of graphemics.
DOI: https://doi.org/10.36824/2018-graf-schi
Bohn, Hartmut (1998). Quantitative Untersuchungen der modernen chinesischen Sprache und Schrift. Hamburg: Kovač.

DeFrancis, John (1984). The Chinese Language: Fact and Fantasy. Honolulu: University of Hawai'i Press.

_____________ (2011). Die chinesische Sprache: Fakten und Mythen. Trans.  by Stephan Puhl. Nettetal: Steyler Verlag.

Feng, Zhiwei (1994). Die chinesischen Schriftzeichen in Vergangenheit und Gegenwart. Trans.  by Wolfgang Kühlwein. Trier: Wissenschaftlicher Verlag.

Fu, Yonghe [傅永和] (1993). "汉字结构和结构成分的基础研究 [Basic Research on the Structure of Chinese Characters and Their Structural Components]". In: 现代汉用字信息分析 [Analyses of Data about the Use of Modern Chinese Characters]. Ed. by Yuan Chen [陈原]. Shanghai: 上海教育出版社 [Shanghai Jiaoyu Chubanshe], pp. 108–169.

He, Jiuying [何九盈], Shuangbao Hu [胡双宝], and Meng Zhang [张獴] (1995). 中国汉字文化大观 [Grand Overview over the Culture of Chinese Characters]. Beijing: 北京大学出版社 [Beijing Daxue Chubanshe].

Li, Leyi [李乐毅] (1992). 汉字演变五百例-修订版 Tracing the Roots of Chinese Characters—500 Cases. Beijing: 北京语言大学出版社 [Beijing Yuyan Xueyuan Chubanshe]. German version: Entwicklung der chinesischen Schrift am Beispiel von 500 Schriftzeichen, Beijng: Verlag der Hochschule für Sprache und Kultur, 1993; French version: Évolution de l'écriture chinoise, Beijing: Éditions de l'université des langues et cultures de Beijing, 1993.

Li, Xian [李鍌] et al. (2015). "Proposal to Encode Small Seal Script in UCS". ISO/IEC JTC1/SC2/WG2 N4688 L2/15-281, https://www.unicode.org/L2/L2015/15281-n4688-small-seal.pdf.

Qiu, Xigui [裘锡圭] (1988). 文字学概要 [An Outline of (Chinese) Grammatology]. Beijing: 商务印书馆 [Shangwu Yinshuguan].

_____________ (2000). Chinese writing. Trans.  by Gilbert L. Mattos and Jerry Norman. Berkeley, CA: Society for the Study of Early China.

Slaměníková, Tereza (in this volume). "On the Nature of Unmotivated Components in Modern Chinese Characters".

Wang, Fengyang [王凤阳] (1989). 汉字学 [Grammatology of Chinese characters]. Changchun: 吉林文史出版社 [Jilin Wenshi Chubanshe].

Wang, Hongyuan [王宏源] (1993). 汉字字源入门 The Origins of Chinese Characters. Beijing: Sinolingua. German version: Vom Ursprung der chinesischen Schrift, Beijing: Sinolingua, 1997.

Woon, Wee Lee (1987). Chinese Writing: Its Origin and Evolution. Macau: University of East Asia.

Zhang, Jingxian [张静贤] (1992). 现代汉字教程 [Course on Modern Chinese Characters]. Beijing: 现代出版社 [Xiandai Chubanshe].

Zhao, Pingan [赵平安] (2009). 隶变研究 [Research on the Li-Variation]. Baoding: 河北大学出版社 [Hebei Daxue Chubanshe].

@UNPUBLISHED{slame,
   AUTHOR = {Slaměníková, Tereza},
   TITLE = {{On the Nature of Unmotivated Components in Modern Chinese Characters}},
   YEAR = {in this volume},
}

@BOOK{RefB_Bohn,
   AUTHOR = {Bohn, Hartmut},
   TITLE = {{Quantitative Untersuchungen der modernen chinesischen Sprache und Schrift}},
   PUBLISHER = {Kovač},
   ADDRESS = {Hamburg},
   YEAR = {1998},
}

@BOOK{RefB_DeFrancis_1984,
   AUTHOR = {DeFrancis, John},
   TITLE = {{The Chinese Language: Fact and Fantasy}},
   PUBLISHER = {University of Hawai`i Press},
   ADDRESS = {Honolulu},
   YEAR = {1984},
}

@BOOK{RefB_DeFrancis_2011,
   AUTHOR = {DeFrancis, John},
   TRANSLATOR = {Puhl, Stephan},
   TITLE = {{Die chinesische Sprache: Fakten und Mythen}},
   PUBLISHER = {Steyler Verlag},
   ADDRESS = {Nettetal},
   YEAR = {2011},
}

@BOOK{RefB_Feng,
   AUTHOR = {Feng, Zhiwei},
   TRANSLATOR = {Kühlwein, Wolfgang},
   TITLE = {{Die chinesischen Schriftzeichen in Vergangenheit und Gegenwart}},
   PUBLISHER = {Wissenschaftlicher Verlag},
   ADDRESS = {Trier},
   YEAR = {1994},
}

@INPROCEEDINGS{RefB_Fu,
   AUTHOR = {Fu, Yonghe},
   AUTHOR_ORIGINAL = {傅永和},
   AUTHOR+AN = {1=zh-Hans},
   EDITOR = {Chen, Yuan},
   EDITOR_ORIGINAL = {陈原},
   EDITOR+AN = {1=zh-Hans},
   TITLE = {{{\schinese 汉字结构和结构成分的基础研究} [Basic Research on the Structure of Chinese Characters and Their Structural Components]}},
   BOOKTITLE = {{{\schinese 现代汉用字信息分析} [Analyses of Data about the Use of Modern Chinese Characters]}},
   PUBLISHER = {{\schinese 上海教育出版社} [Shanghai Jiaoyu Chubanshe]},
   ADDRESS = {Shanghai},
   YEAR = {1993},
   PAGES = {108--169},
}

@BOOK{RefB_He_Hu_Zhang,
   AUTHOR = {He, Jiuying and Hu, Shuangbao and Zhang, Meng},
   AUTHOR_ORIGINAL = {何九盈 and 胡双宝 and 张{	chinese 獴}},
   AUTHOR+AN = {1=zh-Hans;2=zh-Hans;3=zh-Hans},
   TITLE = {{{\schinese 中国汉字文化大观} [Grand Overview over the Culture of Chinese Characters]}},
   PUBLISHER = {{\schinese 北京大学出版社} [Beijing Daxue Chubanshe]},
   ADDRESS = {Beijing},
   YEAR = {1995},
}

@BOOK{RefB_Li,
   AUTHOR = {Li, Leyi},
   AUTHOR_ORIGINAL = {李乐毅},
   AUTHOR+AN = {1=zh-Hans},
   TITLE = {{{\schinese 汉字演变五百例-修订版} Tracing the Roots of Chinese Characters---500 Cases}},
   PUBLISHER = {{\schinese 北京语言大学出版社} [Beijing Yuyan Xueyuan Chubanshe]},
   ADDRESS = {Beijing},
   YEAR = {1992},
   ADDENDUM = {German version: mph{Entwicklung der chinesischen Schrift am Beispiel von 500 Schriftzeichen}, Beijng: Verlag der Hochschule für Sprache und Kultur, 1993; French version: mph{Évolution de l'écriture chinoise}, Beijing: Éditions de l'université des langues et cultures de Beijing, 1993.},
}

@BOOK{RefB_Qiu_ch,
   AUTHOR = {Qiu, Xigui},
   AUTHOR_ORIGINAL = {裘锡圭},
   AUTHOR+AN = {1=zh-Hans},
   TITLE = {{{\schinese 文字学概要} [An Outline of (Chinese) Grammatology]}},
   PUBLISHER = {{\schinese 商务印书馆} [Shangwu Yinshuguan]},
   ADDRESS = {Beijing},
   YEAR = {1988},
}

@BOOK{RefB_Qiu_eng,
   AUTHOR = {Qiu, Xigui},
   TRANSLATOR = {Mattos, Gilbert L. and Norman, Jerry},
   TITLE = {{Chinese writing}},
   PUBLISHER = {Society for the Study of Early China},
   ADDRESS = {Berkeley, CA},
   YEAR = {2000},
}

@UNPUBLISHED{RefB_Unic_Seal,
   AUTHOR = {Li, Xian and others},
   AUTHOR_ORIGINAL = {李鍌 and others},
   AUTHOR+AN = {1=zh-Hant;2=en-Latn},
   TITLE = {{Proposal to Encode Small Seal Script in UCS}},
   YEAR = {2015},
   ADDENDUM = {ISO/IEC JTC1/SC2/WG2 N4688 L2/15-281, \url{https://www.unicode.org/L2/L2015/15281-n4688-small-seal.pdf}},
}

@BOOK{RefB_WangF,
   AUTHOR = {Wang, Fengyang},
   AUTHOR_ORIGINAL = {王凤阳},
   AUTHOR+AN = {1=zh-Hans},
   TITLE = {{{\schinese 汉字学} [Grammatology of Chinese characters]}},
   PUBLISHER = {{\schinese 吉林文史出版社} [Jilin Wenshi Chubanshe]},
   ADDRESS = {Changchun},
   YEAR = {1989},
}

@BOOK{RefB_WangH,
   AUTHOR = {Wang, Hongyuan},
   AUTHOR_ORIGINAL = {王宏源},
   AUTHOR+AN = {1=zh-Hans},
   TITLE = {{{\schinese 汉字字源入门} The Origins of Chinese Characters}},
   PUBLISHER = {Sinolingua},
   ADDRESS = {Beijing},
   YEAR = {1993},
   ADDENDUM = {German version: mph{Vom Ursprung der chinesischen Schrift}, Beijing: Sinolingua, 1997.},
}

@BOOK{RefB_Woon,
   AUTHOR = {Woon, Wee Lee},
   TITLE = {{Chinese Writing: Its Origin and Evolution}},
   PUBLISHER = {University of East Asia},
   ADDRESS = {Macau},
   YEAR = {1987},
}

@BOOK{RefB_Zhang,
   AUTHOR = {Zhang, Jingxian},
   AUTHOR_ORIGINAL = {张静贤},
   AUTHOR+AN = {1=zh-Hans},
   TITLE = {{{\schinese 现代汉字教程} [Course on Modern Chinese Characters]}},
   PUBLISHER = {{\schinese 现代出版社} [Xiandai Chubanshe]},
   ADDRESS = {Beijing},
   YEAR = {1992},
}

@BOOK{RefB_Zhao,
   AUTHOR = {Zhao, Pingan},
   AUTHOR_ORIGINAL = {赵平安},
   AUTHOR+AN = {1=zh-Hans},
   TITLE = {{{\schinese 隶变研究} [Research on the Li-Variation]}},
   PUBLISHER = {{\schinese 河北大学出版社} [Hebei Daxue Chubanshe]},
   ADDRESS = {Baoding},
   YEAR = {2009},
}

Cornelia Schindelin (2019), The Li-Variation (隶变/隸變) lìbiàn. When the Ancient Chinese Writing Changed to Modern Chinese Script, in Proceedings of Graphemics in the 21st Century, Brest 2018 (Yannis Haralambous, Ed.), Brest: Fluxus Editions, 227–243

@INPROCEEDINGS{gla1-schi,
   AUTHOR = {Schindelin, Cornelia},
   EDITOR = {Haralambous, Yannis},
   TITLE = {{The Li-Variation ({\schinese 隶变}/{\tchinese 隸變}) \textit{lìbiàn}.
   When the Ancient Chinese Writing Changed to Modern Chinese Script}},
   BOOKTITLE = {{Proceedings of Graphemics in the 21st Century, Brest 2018}},
   PUBLISHER = {Fluxus Editions},
   ADDRESS = {Brest},
   YEAR = {2019},
   PAGES = {227--243},
   DOI = {https://doi.org/$DOI},
}